China Mobile Boasted Over 100 Million 4G Users By End Of January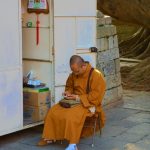 Chinese telecom operator China Mobile announced that by the end of January 2015, it had reached over 100 million 4G users. Read>>>
More Tech News
• Diaa Attia
said:
I think the best way to Practice Chinese is with native speakers...
• Heather
said:
hi how do i get in touch with DIANDIAN INTERACTIVE HOLDING? they owe...
• Rebecca B
said:
I have purchased a product for the below company. I sent $140.00...
• YiJiun
said:
"Just being a Chinese-made smartphone puts Xiaomi at a branding...
• YiJiun
said:
Better be in cahoots with the CIA and NSA, I guess? :D
Latest Comments RSS Feed on ChinaTechNews.com