ZTE Net Profit Up 94.17% In 2014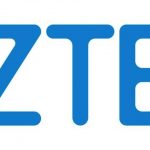 Chinese telecom device maker ZTE recently revealed that the company achieved operating revenue of CNY81.242 billion in 2014 — a year-on-year increase of 7.99% — and its net profit attributable to shareholders reached a year-on-year increase of 94.17%. Read>>>
More Tech News
• Heather
said:
hi how do i get in touch with DIANDIAN INTERACTIVE HOLDING? they owe...
• Rebecca B
said:
I have purchased a product for the below company. I sent $140.00...
• YiJiun
said:
"Just being a Chinese-made smartphone puts Xiaomi at a branding...
• YiJiun
said:
Better be in cahoots with the CIA and NSA, I guess? :D
• beijing yaxin technology ltd, co
said:
beware of this company BEijing yaxin...
Latest Comments RSS Feed on ChinaTechNews.com